Jung Hyung Don and Defconn went down on their knees as they beg BIGBANG to make an appearance on Weekly Idol. 
On the June 17th broadcast of the program, Jung Hyung Don shared another plea for BIGBANG saying, "BIGBANG made a comeback," followed by Defconn saying, "We want to see you. Please come out." 
This will be the second time that Jung Hyung Don reached out to BIGBANG after reminding G-Dragon of his promise to return to the program with all of the members.
Jung Hyung Don closed the statement with a play of words saying that the program is where the real losers come and visit. He further made another call to the group as the two hosts went down on their knees to politely beg.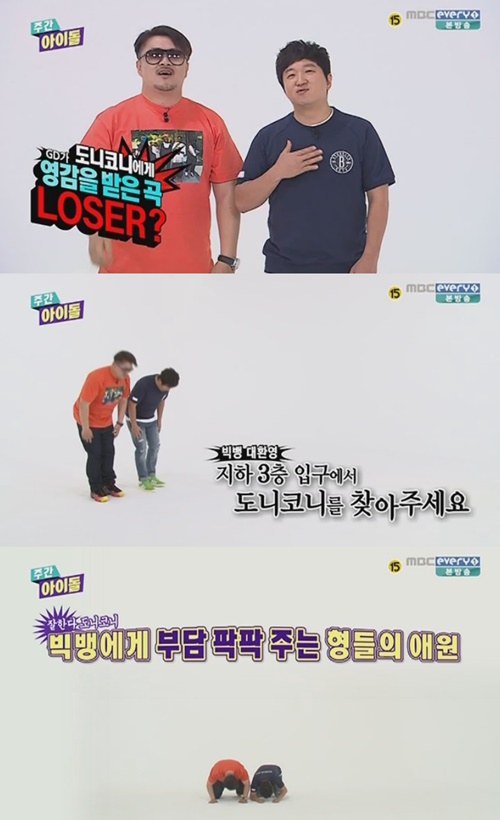 Source: Newsen
Share This Post