Korean media outlets have stirred a recent dating scandal between two budding SM Entertainment artists after a photo showing intimate skinship went viral.
The scene appeared to be at an SM Entertainment concert. EXO's D.O. can be seen holding the wrist of Red Velvet's Irene as she steps down from the stage.
This does not mark the first scandal D.O. has been involved in as the EXO member has previously been involved in rumors with Girl's Day's Sojin. The same goes for Irene who has been in a dating scandal with GOT7's Jackson in the past.
Rumors of Chanyeol and Joy dating have also been traveling the internet.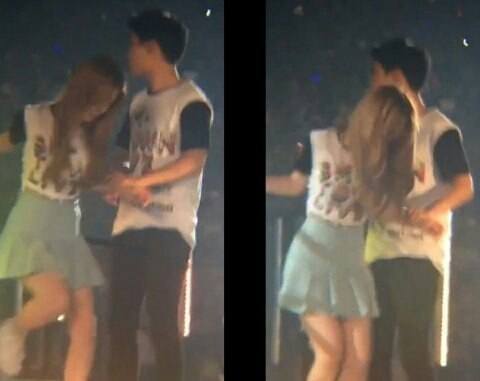 One media called 'World Today' even published an article titled, "Irene and EXO D.O..officially admits to dating..intimate skinship today's their first day."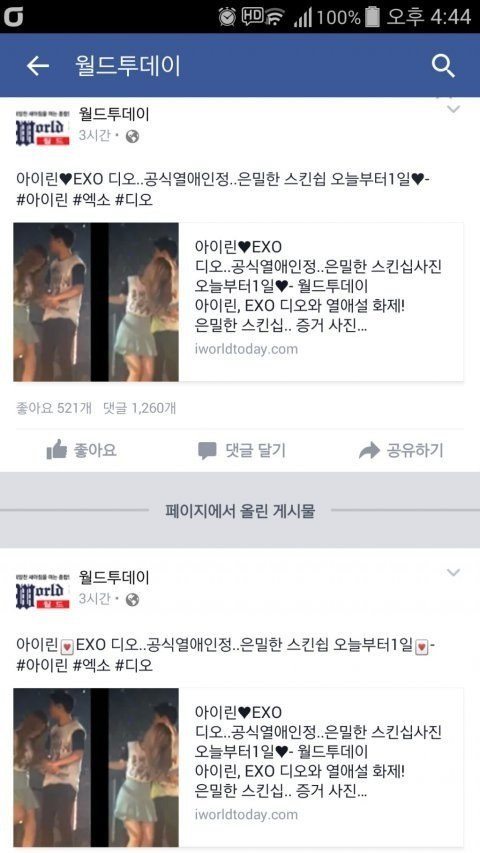 Netizens however have responded mockingly to the media outlets, sharing their disbelief and disappointment.
[+ 196, – 12] That's just him holding her from falling because the train suddenly moved. EXO are such gentlemen even during "I'm Korea" concert Suho escorted Kim Yuna and D.O escorted Lee Sun Hee.
[+ 187, – 28] What the hell is this..EXO's popularity is so much that they link everyone to them for attention.
[+ 173, – 9] What a load of shit..leave D.O alone and if all the dating rumors are true lol how many boyfriends does Irene have?
Source: I World Today and Pann
Share This Post