Fans of Song Joong Ki easily noticed the toner body of the actor during his role on drama Descendants of the Sun, and he has spoken up, giving credit to a longtime friend.
On March 5th, group TURBO (Kim Jong Kook, Mikey, Kim Jung Nam) held their 20th anniversary concert AGAIN IN SEOUL at the SK Handball Stadium in Seoul. During the concert, actors Song Joong Ki and Lee Kwang Soo made surprise appearances at the show as Kim Jong Kook introduced them onto the stage.
Kim Jong Kook was quoted saying, "Nowadays, he's busy with the drama 'Descendants of the Sun.' But despite Song Joong Ki being busy, he came here. I'm really thankful."
Following, Song Joong Ki's introduction, Lee Kwang Soo walked onto stage, introduced as the "tall guest." Though receiving a different type of response compared to Song Joong Ki's appearance and the female audience's scream, Kim Jong Kook joked, "The reactions are different. You still have a long way to go."
Song Joong Ki then revealed to the audience, "Jong Kook hyung is the type who drinks alcohol only once a year. When he does, he drinks like crazy. Then he calls us. And he listens to all our worries." He continues, "Jong Kook hyung helped me prepare for 'Descendants of the Sun.' He taught me how to exercise for the drama. I'm very thankful."
The drama is currently airing on KBS2 on Wednesdays and Thursdays.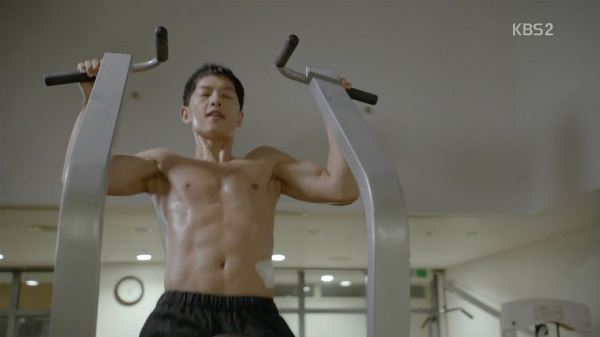 Source: TV Report
Share This Post