EXO's Lay just released his new solo track "I NEED U" and, while it's beautiful in its own right, the song and MV's hidden meaning give it an even deeper beauty.
The music video features an elderly and a young couple who show their love to one another through the streets and buildings of Paris.
The song was actually dedicated "I NEED U" to his loving and supportive grandparents who play the elderly couple in the MV.
Lay took his grandparents to Paris on their 50th anniversary for the filming of the music video as they had never had a real wedding or wedding ring.
According to a letter Lay published on his Weibo account, the audio cassette and player that feature in the video also have a special meaning.
As a young child, Lay and his grandmother would lay together and listen to cassettes and his grandfather would always come in to help adjust the tapes properly.
This repeated gesture, among others, came to symbolize for Lay, the true meaning of love.
"Love might be a habit, it is fresh, it is a touching movie. A book, a song, a cassette. Someone willing to repeat something hundreds and thousands of times, just for you."

— EXO's Lay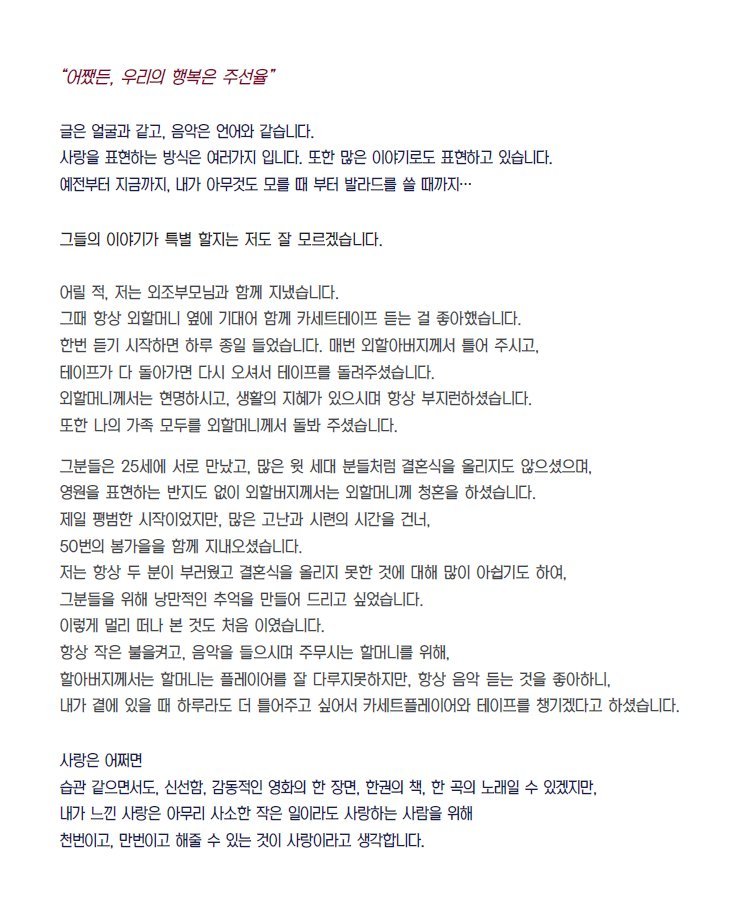 Watch Lay's I NEED U below:
Share This Post