South Korean President, Moon Jae In just released a set of collectible photo cards alongside his new book.
With the release of his latest book, Moon Jae-In is having a promotional event in which random photo cards will be given with each purchase.
Customers who spend over 25,000KRW during the event will receive 1 of the 5 charming photo cards of the newly elected president. The book itself is only 15,300KRW so a little bit extra is needed in order to get one of the coveted photo cards.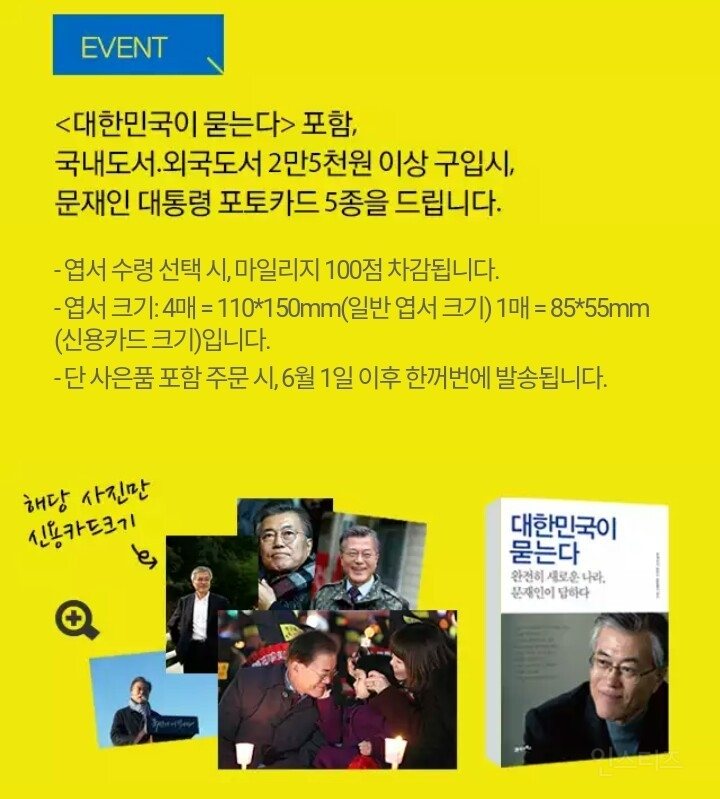 Many joked online that he would hold a fan sign or meet and greet next. While it all seems like a bit of a parody due to its idol like nature, it has been well received. As a new elect, and with his progressive views he has been receiving a positive and hopeful response from Koreans.
Source:  Instiz
Share This Post